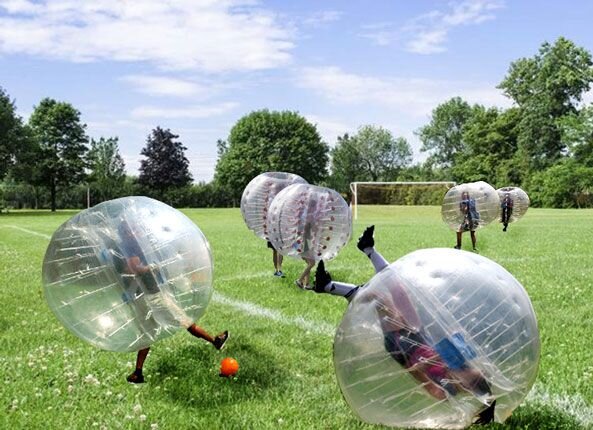 Bubble Soccer Package 8
Bubble Soccer balls are a single chamber inflatable sphere with inner handles and adjustable shoulder straps. Bubble Soccer can be used singularly to perfect your rolls, flips, and wheels. "Bubble Soccer" describe the sensation as almost defying gravity, just imagine the sensation and mobility that a Bubble Soccer allows you to experience without putting any stress on the body. We suggest 5 on 5 game of "Knocker Soccer" on a gym floor, a grassy field, or consider the Human Foosball arena with the goals already in place.

Bubble Soccer is great for home parties, office events, team building excersices or even used as an ice breaker at your next event.

Most companies rent their Bubble Soccer by the hour, but we give you 5 hour for one low price.