Water & Dry Slides

Click to Call Today
402-578-4123
Water Slide Rentals Omaha NE
Book the #1 water slide rentals Omaha NE has to offer from Jumpers 4 You today! If you're looking to make a splash at your next event, you've hit the jackpot with our selection of exciting, entertaining, and cost-effective water slides. We're your all-inclusive party rental company, ready to bring refreshing vibes and thrilling slides right to your doorstep in Omaha, Nebraska.
We know how to turn ordinary gatherings into extraordinary memories! Our water slides come in various sizes and themes, suitable for all ages, from tiny tots to adventurous adults. Whether it's a backyard birthday bash, a community celebration, or a corporate event, we've got the rentable water slides Omaha NE knows will elevate the excitement to new heights.
We take pride in offering the top-notch water slide rental Omaha knows is not only entertaining but also safe for all participants. Our team meticulously maintains and sanitizes each inflatable, ensuring a worry-free experience for you and your guests. Safety is our priority, so you can rest assured that your water slide adventure will be both thrilling and kid-friendly. Our friendly and experienced staff is here to assist you every step of the way. From helping you choose the perfect water slide rentals Omaha uses to make their events special to timely delivery and setup, we've got your back. Our exceptional customer service sets us apart, and we strive to make your event planning process as seamless as possible.
If you're ready to make a splash and take your event to the next level with the water slide rental Omaha can't get enough of, we're here to turn your party dreams into reality. Book your water slide rental online and prepare for an epic aquatic adventure that will have everyone talking about your event for years to come. Let's slide into the fun together today!
Water Slide Rental Omaha Trusts to Take Fun to the Next Level
We've got the water slide rental Omaha knows is the life of the party at various events, ensuring a splashing good time for everyone! From sunny summer celebrations to thrilling community gatherings, our water slides add that extra spark of excitement that makes the event unforgettable. We're thrilled to be part of your special events, including birthdays, graduation celebrations, day camps, business grand openings, local festivals, school field days, high school class reunions, carnivals, bar or bat mitzvahs, and more!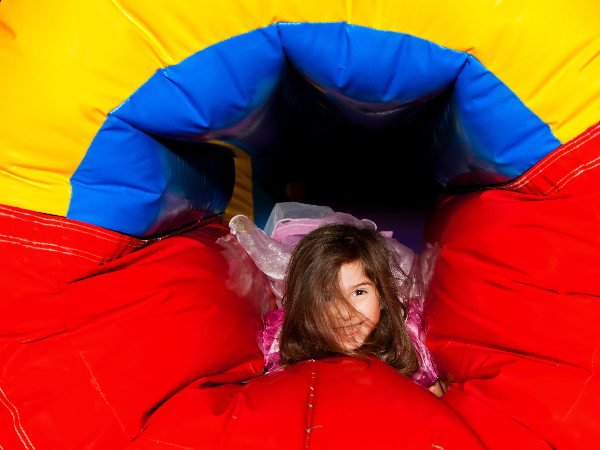 Birthday parties become epic adventures with our exciting range of water slide rentals in Omaha, NE. School events and church festivals are more engaging and memorable as our slides create an oasis of fun for the attendees. Corporate events and team-building activities get a refreshing twist as participants bond and have a blast on our waterslides. Our inflatable water slides are perfect for reunions, bringing families together for laughter-filled bonding moments.
Neighborhood block parties become the talk of the town with our vibrant and thrilling Omaha NE water slide rentals as the centerpiece of the festivities. Community events and fundraising festivals receive a boost in attendance and excitement when our water slides are in the spotlight.
No matter the occasion, we've got the water slide rental Omaha uses to infuse the event with joy, laughter, and delightful memories. We take pride in providing high-quality and safe water slides that cater to diverse age groups, ensuring that everyone, from the youngest to the young at heart, enjoys the experience. Take a look at our mesmerizing and budget-friendly options, and book online today!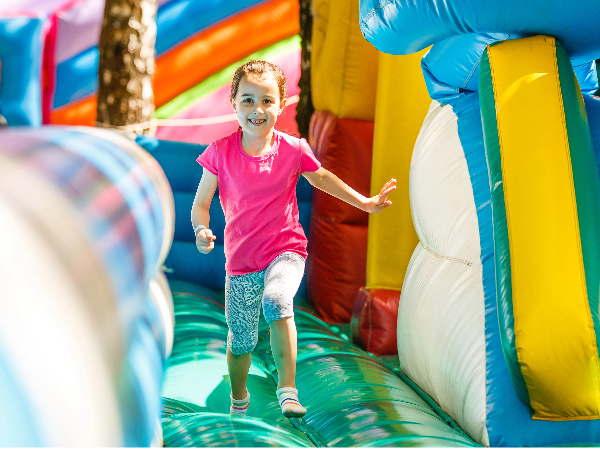 Dazzling Selection Of Water Slides Omaha NE Kids Love!
Dive into a world of water slides Omaha NE knows and loves from Jumpers 4 You. We offer an array of thrilling and vibrant water slides that cater to all ages and preferences. From towering slides that will make your heart race to smaller slides perfect for younger kids, our selection has something for everyone. With our diverse range of Omaha water slide rentals, you can transform any event into a refreshing and fun-filled water adventure that will leave everyone smiling and refreshed!
Our Wave Water Slide is a popular choice for parties during the warmer months. This slide, whether wet or dry, is a hit with kids of all ages. During the summer, kiddos can use this towering 10-foot-tall climb and slide to reach our detachable pool, where they can play in the cool water and beat the heat. This slide stands at a towering 18 feet tall—nearly as high as a two-story house—and begins at $325 for up to five hours of rental time This is a great choice for backyard birthday parties, neighborhood block parties, or school field days.
Another popular option is our 2-Lane Slip-And-Slide! Compete with your pals to see who can be the first to the pool via the slide. Perfect for backyard parties or corporate events, this unit begins at $345 for up to five hours of rental time. This slide can accommodate two people at once and ends in a shallow pool. This unit is 33 feet long and will surely be a hit with your guests. Everyone can enjoy our fantastic slip-and-slide with a pool at the bottom.
Any customer who believes bigger is always better will enjoy our 50-foot-long Marlin Splash Wet Slide. This is our longest slide, at 50', and will definitely be the focal point of any event. You can enter from the front, climb up the side, and then slide down the back into the pool for nonstop excitement. Then climb up the back and down the front to the landing zone and exit to the left, or go to the right and do it again. This colorful unit will definitely be the talk of the town at your next event and begins at $700 for up to five hours of rental time.
How to Book the Inflatable Water Slide Rental Omaha NE Can't Get Enough Of
Booking the thrilling inflatable water slide rental Omaha NE loves from us is a splash of fun! Whether you're a tech-savvy surfer who loves to do things online or a good ol' chatterbox who prefers a phone call, we've got you covered.
Ready to bring some cool, splashy fun to your party? Booking one of our awesome water slides online is as easy as can be. Follow the steps below to get started: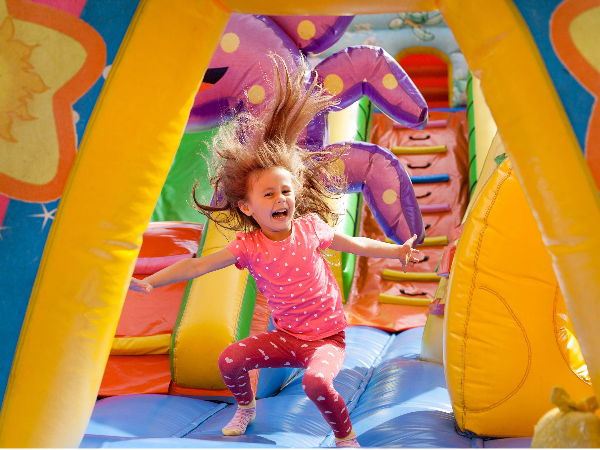 Browse Our Website: Kickstart your booking process by browsing through our website. Click on the 'Rentals' tab to see our wide range of super cool water slides.


Choose Your Slide: Browse our Omaha Nebraska water slide rentals collection and pick the water slide that catches your eye. We've got something for every party, big or small.


Pick Your Date: Next, select the date of your party. Our handy calendar will show you the availability of your chosen slide.


Book It: Once you've picked your slide and date, click on the 'Book Now' button. This will take you to our simple and secure checkout process.


Confirm: After you've entered all the details, hit 'Confirm.' You've booked your water slide. We'll send a confirmation email to your inbox faster than you can say 'Splash!'.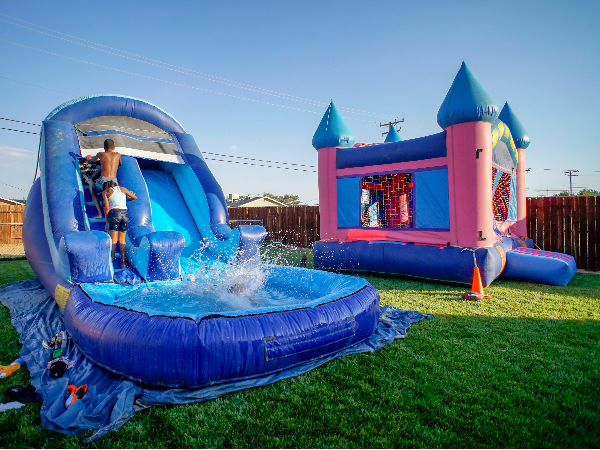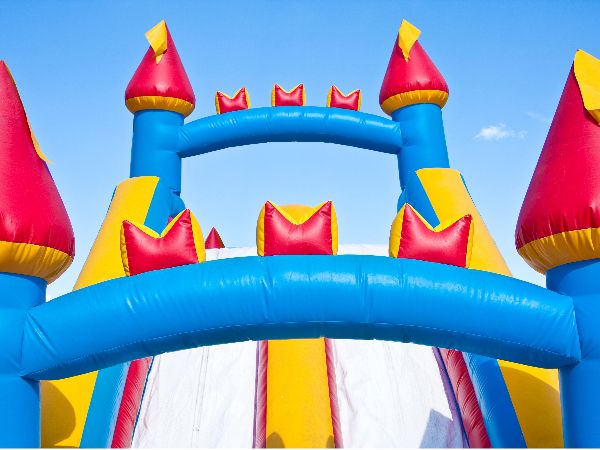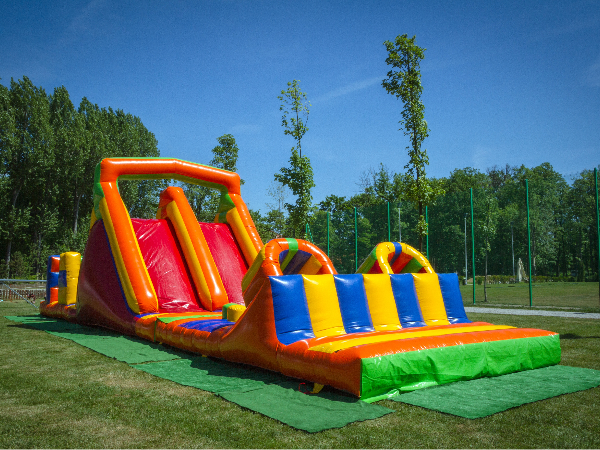 If you'd prefer to book one of our water slides over the phone, call us at (402) 578-4123, and one of our staff members will be happy to walk you through the process. Our team will handle the rest, ensuring timely delivery and setup, so you can focus on making lasting memories with friends and family as you glide down the refreshing waves of the inflatable water slide rental Omaha NE trusts for true excitement!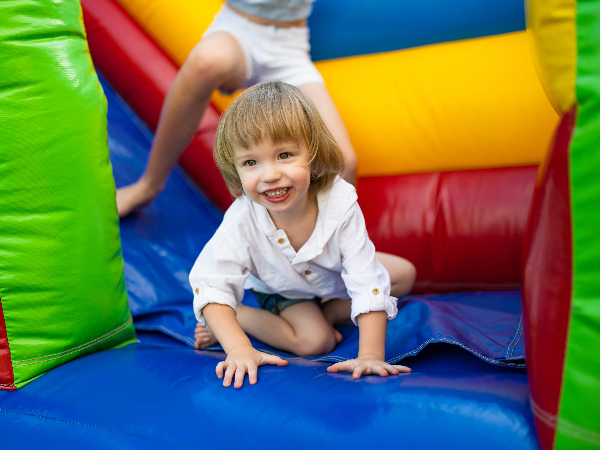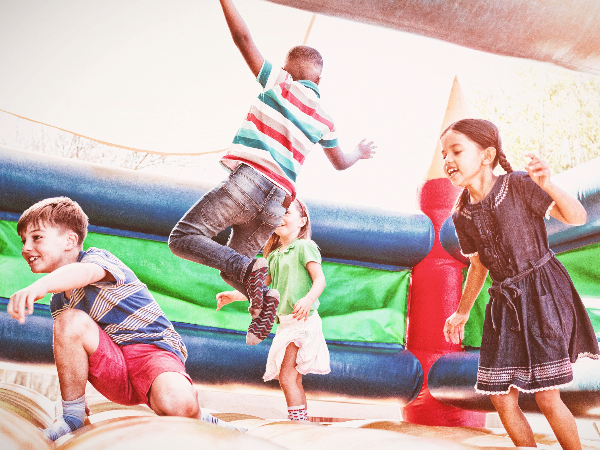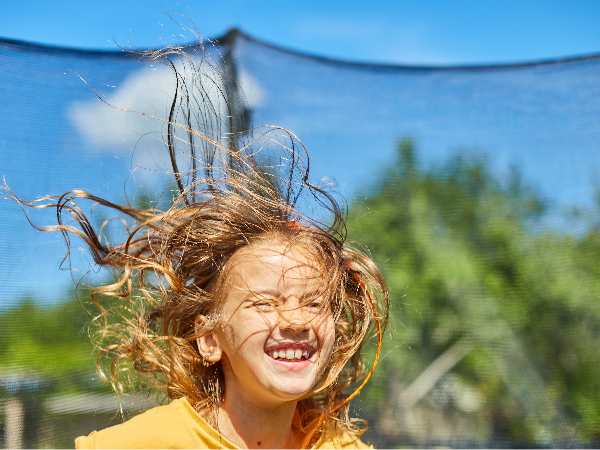 Delivering Water Slide Rentals Near Omaha NE and Nearby Communities
At Jumpers 4 You, we pride ourselves on delivering the ultimate water slide rentals near Omaha NE, and the surrounding areas of Douglas County. We cover a wide range of zip codes, including 68022, 68102, 68104, 68105, 68106, 68107, 68108, 68110, 68111, 68112, 68114, 68116, 68117, 68118, 68122, 68124, 68127, 68130, 68131, 68132, 68134, 68135, 68137, 68142, 68144, 68147, 68152, 68154, 68157, 68164, and 68178.
As a locally-owned and family-operated business, we understand our community. We know the best ice cream shop in town, the secret spots for the best views, and most importantly, what makes a great party here in Douglas County and the surrounding areas. Omaha is a city rich with history and incredible landmarks, like the renowned Henry Doorly Zoo and Aquarium, the impressive Joslyn Art Museum, and the vibrant Old Market. We take pride in being part of this wonderful community and love helping our neighbors celebrate their special moments. We're proud to work with other local businesses, churches, daycare centers, and Omaha Public Schools to host fabulous and fun-filled events for all occasions.
Our customers enjoy throwing memorable and well-attended events at our lovely local parks, like Zorinsky Lake Park, Elmwood Park, and Heartland of America Park. These beautiful outdoor locations are perfect for water slide fun and add more enjoyment and entertainment to picnics, reunions, festivals, and other outdoor occasions. Be sure to add a generator, tables, interactive games, and any other must-have items for throwing a successful event at one of our beautiful parks. We have the top-rated party rentals Omaha NE has to offer available to make your upcoming event extra special.
When you choose Jumpers 4 You for your water slide rentals near Omaha NE, we ensure a seamless and timely delivery process, so you can focus on having just as much fun as your guests are going to! Our team is dedicated to making your water slide rental experience memorable. From the moment you place your order for water slide rentals near Omaha NE, prepare for an exciting delivery day. With our team by your side, you can expect top-notch customer service, high-quality equipment, and an unforgettable splash-tastic adventure for everyone!
FAQs About Our Water Slides in Omaha Nebraska
If you have questions about booking water slides in Omaha Nebraska, browse our frequently asked questions below! Can't find what you're looking for? Our friendly and knowledgeable team is standing by to assist you, so give us a call at (402) 578-4123 to speak directly with one of our staff members. Save time and get the answers you need to make your event a splashing success with our water slides in Omaha Nebraska
Q.
What should I expect with my water slide rental?
A.
At the appointed delivery time, we will bring the inflatable to your event location and set it up for you. The person who made the reservation (or whose name appears on the confirmation/contract) must be present at the time of setup to go over the safety instructions, review and sign the rental contract, and answer any questions that may arise. If the installation of your unit is at someone else's home or business, the agent for that establishment will also need to sign the contract on your behalf. The contract can be downloaded from the link in the confirmation email and returned to our office via email before the event. If you have any questions about our process, don't hesitate to give us a call!
Q.
What if there is bad weather?
A.
Jumpers 4 You will not set up inflatables or equipment in the rain, with 20+ mph sustained wind, or if there's a chance of inclement weather or storms in your area. If bad weather prevents us from delivering your inflatable on the day of your event or if you have to cancel the event due to unsafe conditions, the booking fee will be held over for use with a future booking. Depending on the availability of the inflatable you choose, you have one year to reschedule your event.
Q.
Do you have any giant water slides?
A.
Absolutely. Our Marlin Splash Water Slide is as large as it is fun! This is the blow up water slide Omaha NE party planners use to amaze guests of all ages! This rental is often used at school field days, outdoor church events, community festivals, and neighborhood block parties. Please note that this unit does not fit through most gate openings due to its size. Give our office a call before booking if we're delivering to a backyard or enclosed space to ensure it will fit.
Q.
How much does it cost to rent a water slide in Omaha?
A.
Our water slide prices vary depending on a few factors, including the size and style of the slide, the timeframe of the rental, and the delivery location. Our classic Wave Water Slide begins at $325 for up to five hours of rental time, or you can rent for up to eight hours for an additional $75! If you're on the hunt for high-quality and cheap water slide rentals Omaha NE can depend on, you're in the right place!
5-Star Selections When You Search for Water Slide Rentals Near Me Omaha NE
Whenever you search "water slide rentals near me Omaha NE," we're honored to be the go-to party rental company you see and select first! We've earned a stellar reputation over the years because our customers are at the heart of everything we do. We take immense pride in the wonderful feedback we receive and strive to be the most reliable and affordable party rental provider in Douglas County.
Background color: Color Theme 1
What Customers are Saying
"Mike and his crew at Jumpers 4 You were friendly and provided a great service for our neighborhood party. They came out the same day I called to look at the best place to put the waterslide."
- Todd C
"AMAZING!! We just had a bounce house yesterday for our son's 5th birthday party. Professional, friendly staff, great product, we are very happy. I would recommend to anyone!"
- Aubrey B
"Great experience. I already recommended them to a close friend. Would definitely do business with them again. Thank you for the great service."
- Veronica B
Previous
Next